Provide Safe, Quick Access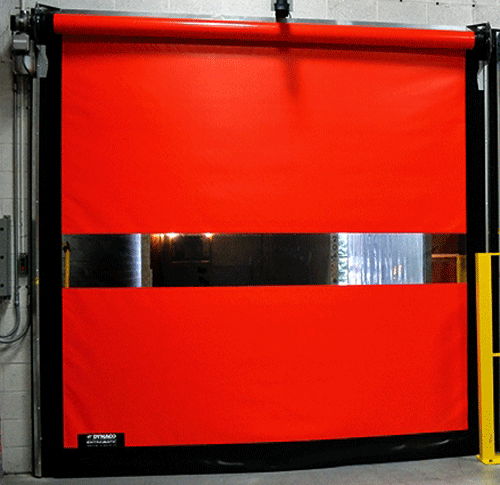 High speed fabric doors provide an excellent solution for both interior and exterior applications. Fast door cycles save time and can streamline your operations. Tight seals provide energy savings, climate control, and help separate critical areas.
Advanced safety features protect your employees, equipment, and product. Doors designs prevent downtime with breakaway designs that are self-reinserting.
Doors are available with various options for vision panels and fabric colors. Activation options include motion/presence sensors, push buttons, remote transmitters, pull cords, and floor loops. Designs include either soft bottom edges or rigid bottom bars.
Interior Doors
Available in various design to meet your needs and specific application. Designed to meet your pressure difference needs and speed requirements. Door opening speeds up to 120"/sec. Specific models also available for specialty applications such as:
Clean room doors

Stainless steel doors

Freezer doors

Machine protection doors

Exterior Doors
Designed to withstand the exterior environment meeting your wind load, speed and durability requirements. Streamline your operations and conserve energy at your exterior openings with heavy traffic and use. Door opening speeds up to 96"/sec.
Specific models are also available for:
Extreme high wind application

Heavy duty rubber doors for extreme environments

Rigid Exterior Doors

High grade aluminum slats provide a secure and energy-efficient solution at high-traffic entrances. Innovative design allows opening speeds up to 96"/sec. Also available with transparent vision panels.
Manufacturers
Our product partners include:
Call Us
317.738.9494