Provide Secure Loading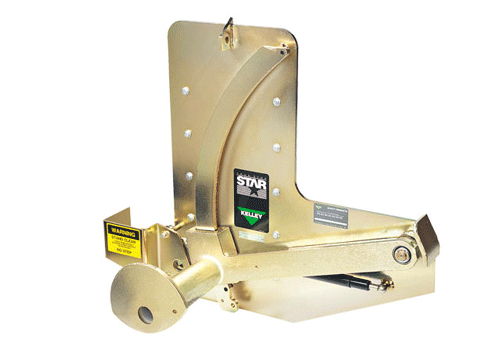 One of the most common causes of loading dock accidents is improperly securing vehicles before loading. Such accidents can have serious consequences.
We provide a full line of Kelley systems that make loading and unloading trailers safer for your workforce.
Trailer Restraint Systems
To effectively prevent dock accidents resulting from premature vehicle departure, vehicle creep (dock walk) and vehicle landing gear collapse, you need a Kelley trailer restraint system.
Available in both mechanical and powered models, Kelley STAR® Series vehicle restraint systems and the unique Kelley HH Series HIDDEN HOOK™ are at the forefront of technology, bringing you design simplicity, the fewest moving parts, minimal maintenance and easy operation.
The APS2000® is a superior version of the traditional impact-style vehicle restraint that combines an advanced communication system with a low-profile carriage and a patented IP67S-rated motor.
Wheel Chocking Systems
For trucks with lift gates, damaged rear impact guards, or unconventional trailer configurations, traditional truck restraints just won't work. That's when you should turn to Kelley wheel chock solutions – a reliable way to secure virtually any truck or vehicle configuration, assuring safe, efficient loading dock operations.
Call Us
317.738.9494