A Family Company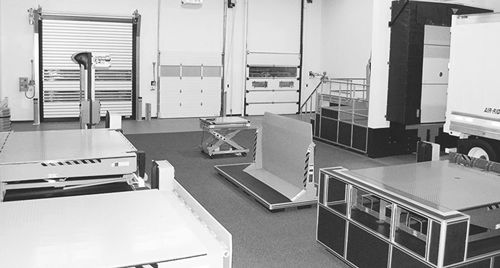 Our roots go back to 1974 in Fort Wayne as a distributor of loading dock products for the Kelley Company out of Milwaukee, Wisconsin.

The founders, Ken Schultz and Terry Bosserman selected the name of "Allied Handling" for marketing strategic reasons – being the first name listed in the Yellow Page advertisement section for material handling equipment or loading dock equipment. At that time, name position in the telephone listing was an important way to capture customers.
Mike Willham, today's owner and president, joined the company six months into the start of the company. Ken Schultz was his father-in-law and thought Mike's sales experience would be beneficial in the South Bend area.
As the company succeeded in northern Indiana, the Kelley Company offered its Indianapolis territory – and Allied Handling & Equipment of Indianapolis was formed on April 1, 1979.
"Since Allied Handling & Equipment, Inc. had made a name in northern Indiana, we wanted to incorporate that name into the central Indiana company," Mike said.
Willham was a junior partner in the Indianapolis operation, but eventually bought out his partners. In 1985, Jeff Etter joined Allied Handling & Equipment of Indianapolis and is now part owner and Vice President.
Today, Allied Handling & Equipment of Indianapolis, Inc. is a leader in loading dock and warehouse equipment and industrial doors sales and service. We are proudly based in Johnson County, Indiana on the south side of Indianapolis.